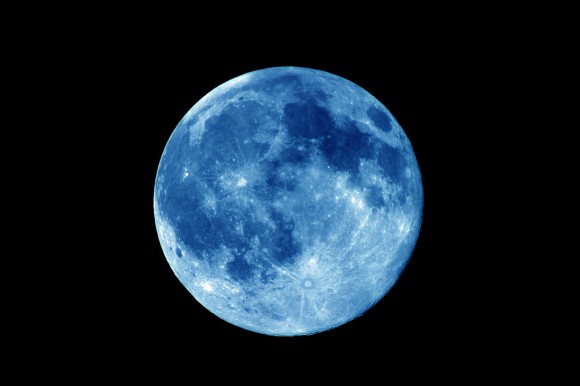 What is a Blue Moon?
blue moon is what people call the second of two full Moons that appear during the same month.
second full Moon can appears within the same month because full Moons occur about every 29.5 days.
so if a full Moon occurs in the first day or two of a month, except for February, a second full Moon can occur during one of the last days of that month as well.
for example; Tuesday 2nd January and Sunday 31st January = Blue Moon.
it doesn't actually look blue.
.
Who says "Blue Moon"?
Well,….  a mistaken definition in the March 1946 edition of Sky and Telescope magazine claimed the blue moon fell on the second full moon of the calendar month  –  this mistake caused widespread misunderstanding until it was finally corrected in 1999.
.
Back to The Moon page.